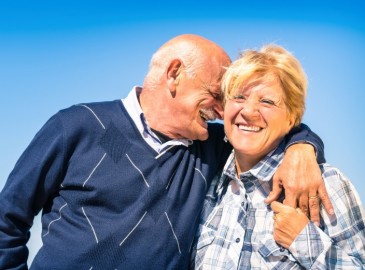 Silver Wedding Anniversary Gift Ideas
Perfect ways to celebrate 25 years of marriage
We have selected our favourite silver wedding anniversary gift ideas. These gift ideas include experiences that the happy couple can share and are all a great way for them to celebrate 25 years of marriage.
Send them on a hot air ballon flight followed by an overnight stay in a castle hotel or on an unforgettable whale and dolphin watching weekend. They may prefer a day at the races or a traditional Irish dinner party.
Allow them to mark their 25th wedding anniversary with a gift from Golden Moments!