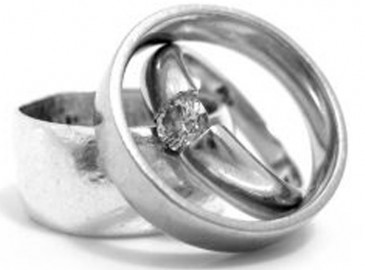 Silver Wedding Anniversary Gift Ideas
Celebrate 25 years of marriage...
When you make it to twenty five years of marriage, you have probably fallen in love with the same person more than once. We change and grow but a good marriage changes and grows together. Celebrate your 25th year of marriage with one of the most amazing gift ideas, like a Framed Newspaper from the day you got married or by taking the second honeymoon to Zamora in Spain for a day of spa treatments and pampering. Love the love you took twenty five years to grow on your Anniversary this year and make it memorable with a unique gift experience!
Mark your 25th Silver Wedding Anniversary with a unique gift idea from Golden Moments!